REVIEWED AND RECOMMENDED RESOURCES FOR ASHA MEMBERS
ASHA believes the best way to "ride a better horse" is through education. The association offers direct training clinics before each show and specialty educational programs (annual convention and statewide 2-day clinic, etc.) throughout the year.
Below are additional resources and information on training, selection, nutrition, management, conditioning, health and behavior of performance horses. These materials and links have been reviewed by the ASHA board of directors and deemed to be excellent educational materials for our members. In some cases below the reviewer's comments are included:


Independent Home Study Programs


Cow Horse U - A complete performance horse educational package including step-by-step training manuals, support companion DVD's, and a chronological training calendar. Level 1 is Foundation Training, Level 2 is Reining Maneuvers, and level 3 (to be released winter 2009) is Cow Work. Content is step-by-step program of California-based 40-year professional horse trainer, Les Vogt, who has won the AQHA World Championship in Senior Reining and WCH and the NRCHA Futurity, and is also a member of the NRCHA's Hall of Fame.
Each program features a 130+ page lesson-by-lesson workbook, a step-by-step-training schedule, DVD topic outlines and hours of actual riding demonstrations on four DVDs.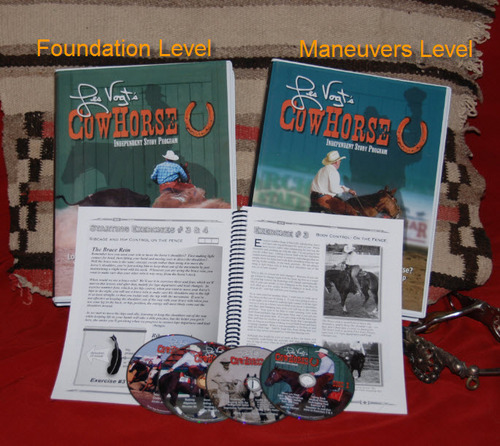 Review- "The only completely- integrated educational package of its type on the market today. The Foundation Level prepares a horse for our pleasure event and gets them really broke for the trail. The reining and cow horse (in progress) training packages then fit our other classes. Several of our members are using this package already and excited about the progress they and their horses are making. Really good for 4-H member/youth coaches and leaders and college course instructors as it is your teacher's guide." Dr. Doug Householder.

Les Vogt Performance Programs is partnering with ASHA in a win-win-win arrangement, giving ASHA members a 15% discount on each program and is also returning a portion of all purchases back to ASHA. To learn more about these programs go to www.CowhorseU.com

To get your 15% ASHA membership discount on these programs, use the links below: